The Tarsem Jassar and Wamiqa Gabbi starrer 'Galwakdi' was supposed to release on the last day of 2021, i.e., this Friday on 31st December. However, owing to the current growing cases of the Covid-19, the makers have now decided to postpone the release of the movie. This news has been shared by Tarsem Jassar on his social media handle.
Taking to his Instagram account, Tarsem Jassar shared a poster of 'Galwakdi', with a text that reads – "Due to current Covid circumstances the release of our movie 'Galwakdi' has been postponed. New release date will be announced soon. Wish you a safe and happy new year". This picture was shared with the caption – "" Galwakdi " Movie Postponed Due To Covid .. Malak Mehar Kre Changi tra Open Up hon theatres , Stay Safe Stay Healthy , tuhade piaar lai dillon shukria 🙏 #galwakdi #postponed ##wmk" ('Galwakdi' movie has been postponed due to Covid, May God bless us and theatres open up properly. Stay safe, stay healthy, and thank you for all you love)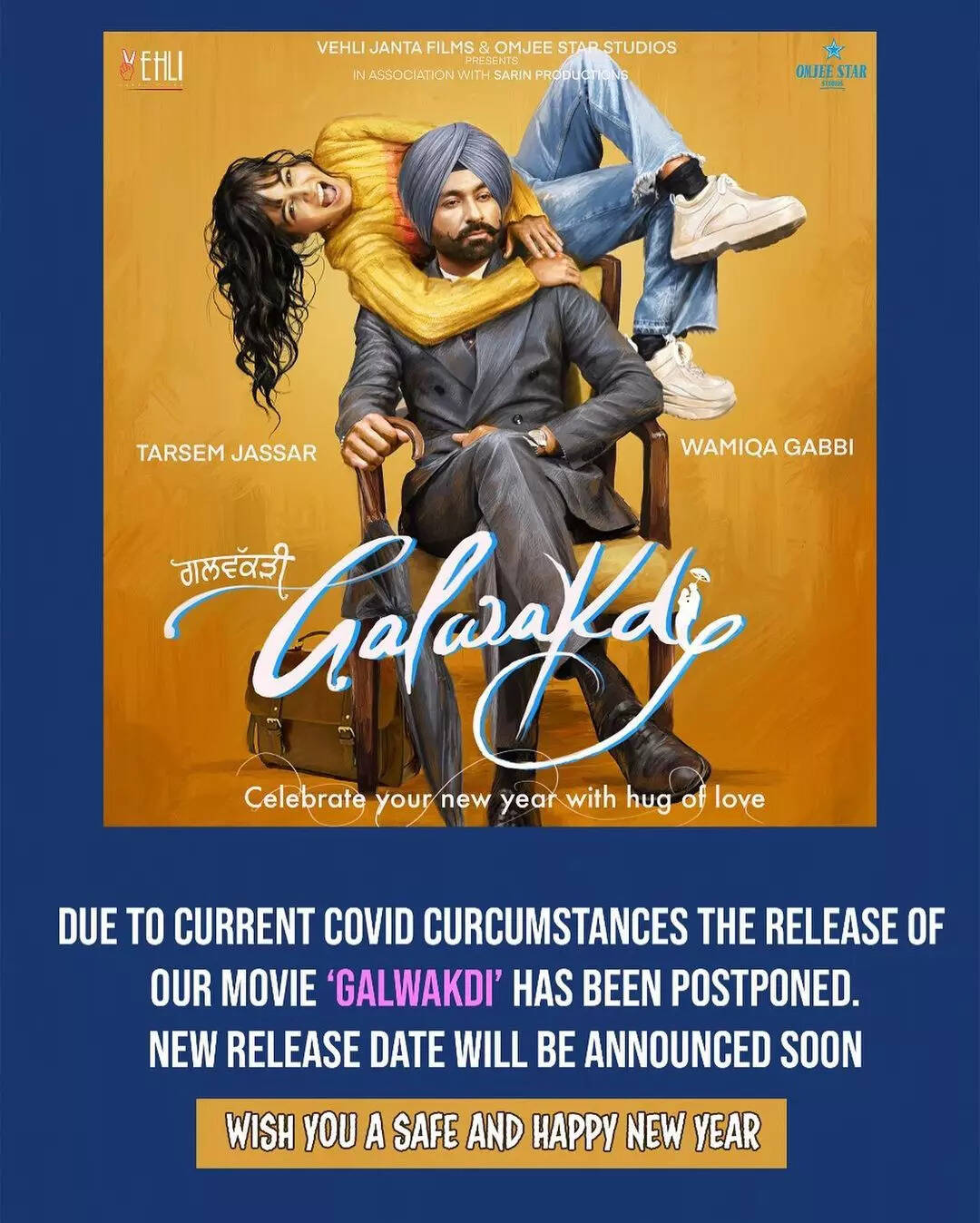 As soon as the post was released, it broke the hearts of the fans. Netizens are really upset that the movie has been postponed once again; they were really looking forward to it. Nevertheless, there are also some fans who support this decision of the makers and are ready to wait.
Pradeep Pandey & Aamrapali Dubey's 'LoveVivah.Com' first look
#Chiranjeevi:Please do not call me the 'industry head' anymore
8 Bengali films lined up for release in first two months